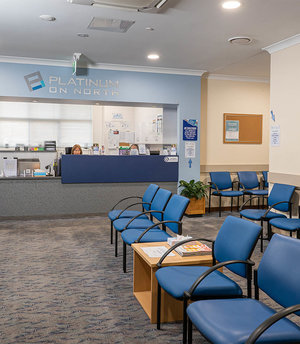 Work with Platinum Health Group
Are you a GP, GP Registrar, Psychologist or Podiatrist looking to work alongside other well-trained, established medical professionals?
Don't sit around and wait to slowly build a practice, join Toowoomba's largest and most well-established group of medical centres.
Why Dr. Roland Owen Moved to Toowoomba
When you partner with Platinum Health Group, we provide:
Fully booked appointments every day
Mixed billing practices
Training practices with registrars, medical & nursing students
Flexible working days & full time and part time hours
AGPAL accreditation
Nursing support include care plan & health assessments
Senior receptionists
Practice manager
Ample Parking
Medical Director clinical software
Treatment room
Procedure room
Remuneration: 75% of billings for the first 3 months & 65% of billings ongoing
Benefit from working alongside Toowoomba's extensive medical specialist support network
Joining Platinum Health Group as a medical professional provides the opportunity to work in a large community that offers extensive specialist support with three local hospitals (one public and two private), and minimal after-hours work.
With access to several hospitals and numerous medical facilities, you can rub shoulders with experienced, trusted and trained medical professionals on a first-name basis.
Small city lifestyle with
big city facilities
The two biggest employers in Toowoomba are healthcare and education, making Toowoomba the perfect town to settle down and bring up your family.
Toowoomba offers an ideal climate, easy access to excellent educational facilities, plenty of recreational facilities and ample cafes and parks.